Important Notice:
Please bear in mind that the current situation of Covid-19 may cause delays to your order.



Pending order verification and credit approval, 
orders will be dispatched usually within 3 business days of our receipt of your order. 
Additionally, dispatch delays for some orders may occur due to the high volume of orders placed during promotional periods or sales. 
Saturday, Sunday and Hong Kong public holidays are not considered business days. 
We follow the Hong Kong calendar and local time (HKT).
Shipping & Handling:
International Shipping:

We will ship out by FEDEX/DHL/EMS/AIR MAIL/SAL/E-express/ECMS.
All shipping method will provide tracking number.
所有貨品於寄出時將會產生追蹤號碼,以便查詢。
It may takes 2~31 days for the delivery to your address, however,
we cannot guarantee the arrival date, we appreciate your understanding.
貨品將會於2-31天內送抵指定地址。惟物流服務受多項外圍因素影響,恕本公司無法保證送抵時間。

If JAPAN/HK POST is suspended service to your country/City, 
we will contact you again for alternative or change to another currier (if same shipping cost).

DUE to Coronavirus, BIG DELAY will be happen from POST service,
In view of the substantial reduction in flight frequencies or even cancellation of flights to destinations, 
please wait patiently, thank you for your patience.
由於疫情持續及其不確定性帶來之影響,郵遞派送服務或會受到無能力所能控制之延誤,
本公司會盡力將貨品盡快派送予顧客,不便之處,祈為諒解。

At the same time, it may take longer or delay depends on the post office in your country. 
HK Local Shipping:
We use SF Express for local delivery within Hong Kong
Normally, it will take 1-2 workdays 

Custom & Tax:
About the import duties, taxes and charges are NOT included in the product price or shipping fee, 
for these fee are the buyer's responsibility. 
Please check with your country's customs department for more information.


Worldwide Shipping Partner 環球運輸伙伴: 
以下物流服務商為本公司使用之指定快遞服務提供: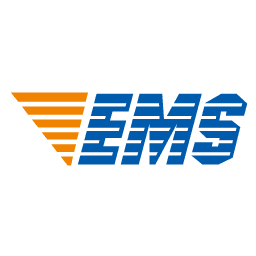 Missing or lost package:
We are NOT responsible for packages that are lost through the services of the postal carrier. 
We will assist in providing information if in the unfortunate circumstance that you packages are lost. 


Refusal of purchased item(s) acceptance:
Inthe event of theReceiver refuses delivery; or fail to pay for shipment charges or customs duties; 
or the Shipment is deemed to be unacceptable; or the purchased item(s) has been undervalued forcustoms purposes;
or the Receiver cannot be reasonably identified or located, the purchased item(s) will bereturned to Misutabai TOY,
all costs incurred will be charged to customer.
Should the customer requests the second trial for purchased item(s) to bedelivered,
all costs and expenses will be beared solely by the customer.   
拒收貨物: 若顧客未有完全繳付運費或其附帶之任何稅款; 未能成功簽收貨件;
貨品應課稅值被低估; 貨運服務提供者未能聯絡收貨人,該貨件會被送回本公司。
顧客需要負責貨品返還之費用; 如顧客要求再次寄出該貨件,則第二次運費由顧客全數繳付。